Zero Line Door
Fusion Luxury Systems offers a variety of luxury zero-line exterior doors made of aluminum. The company has developed a series of unique aluminum profiles, which provide solutions that enable the production of zero-line doors in exceptional dimensions – both in height and width. In addition, the company offers matching wall claddings in any size, and in combination with zero line doors. The prevailing trend today is the use of a zero-line aluminum door, which has many advantages over a steel door. Aluminum is a particularly light and durable material – and this is an important thing, especially in the Israeli weather.
Fusion line zero door has security locks from the Italian company Mottura. These locks – which come in a mechanical and electro-mechanical configuration, offer a high level of safety. Many customers choose to use the electro-mechanical lock, and thus can incorporate zero-line smart home options in the doors – such as opening from the smartphone, using a chip, Bluetooth, fingerprint and more. This way you can control the lock installed in the zero line door easily, and even from the smartphone! There are currently a variety of electric locks ("electro-mechanical") on the market. Each system has its own advantages and disadvantages, and the level of safety varies. Fusion line zero doors are adapted to the electro-mechanical lock of the leading Italian company MOTTURA but you can also use the smart Enter locking system of the MUL-T-Lock company. Our choice of MOTTURA locks is not accidental. These are high quality locks that give you peace of mind over the years.
Zero-line aluminum doors are a big financial investment – compared to a steel door. But the benefits offered by zero-line aluminum entry doors are many and significant. Durability over the years, impressive appearance, possibility of using a variety of claddings and more. A zero-line aluminum door is a smart investment for anyone interested in a door with a luxurious and unique look that will last for many years. A zero line door is the right choice – even when the door is needed in exceptional dimensions (for height and width), as well as standard dimensions. There is no doubt that a steel door is cheaper, but the price should be examined over a long period of time. Most homeowners consider buying a front door a one-time purchase, and do not intend to replace a door every few years. Therefore, there is great importance in purchasing a quality and durable door.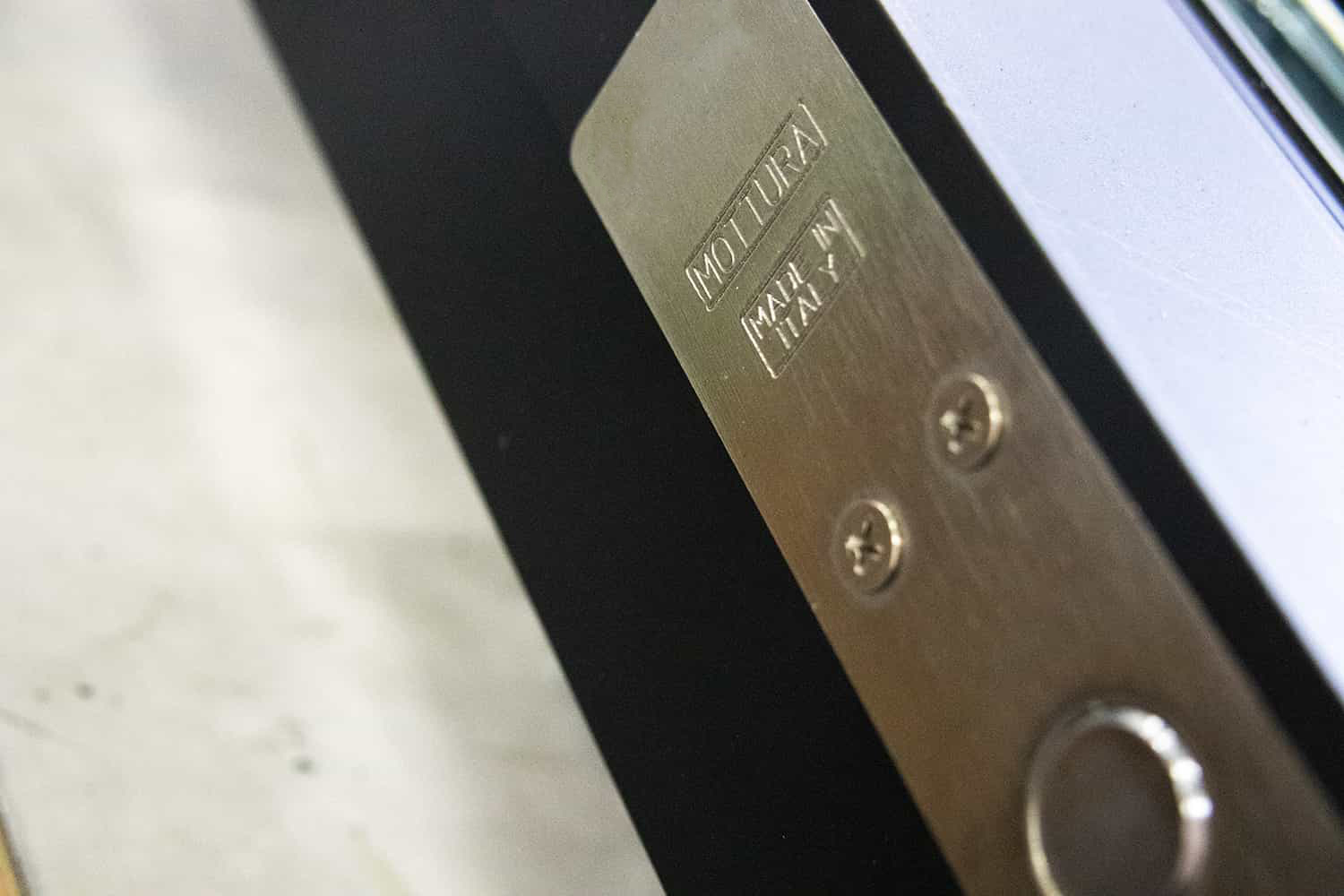 Fusion zero-line exterior doors are offered in a variety of claddings – Alucobond (coating on aluminum in a variety of colors and textures), porcelain granite and glass. We allow each customer to customize the products, all accompanied by professionals who specialize in aluminum systems, and zero-line doors in particular. The customization options of zero line doors are limitless and there is a huge variety of colors and designs to choose from. Fusion Luxury Systems offers luxury, designed and durable zero-line entry doors – at competitive prices and presents exclusive innovations. The unique profile we have developed allows the production of zero-line entry doors in exceptional dimensions and in full compliance. Customers who want to create a particularly impressive facade for their home, using a high / wide door (for example – a door 4 meters high) – will find an answer with us.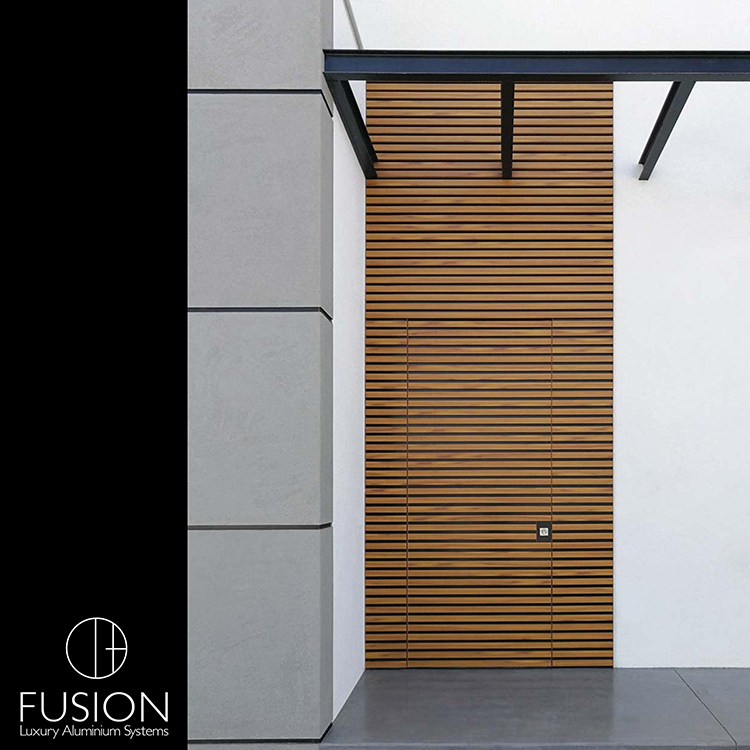 The Fusion Luxury Systems plant is located in the Honest Industries Park (near Gedera) in Israel. We invite you to come to the factory and be impressed by the variety of zero line entry doors. You will get a comprehensive explanation of each zero line door option. We manufacture and install Zero-Line Exterior Doors for customers throughout Israel. We will be happy to provide you with our extensive experience.
Interested in extra information? Leave your details here and we'll contact you